Press Release - Screening of For the Bible Tells Me So
Lesbian Daughter's Death Now Saves Lives
Local Blaine, WA woman, Robynne Sapp, is one of those.


**********************************************************
Stand UP Speak OUT Press Release
For immediate release
Contact: Dotti Berry, 360-305-0909      
dotti@standUPspeakOUT.com
www.standUPspeakOUT.com
**********************************************************
(Bellingham, WA) –  One family's story from the 2008 Academy Award nominated documentary, for the BIBLE tells me so, intersects with a local Blaine couple. The movie highlights the stories of five families coming to terms with a gay child. Mary Lou and Bob Wallner, whose journey is one of those five, will visit the Pacific Northwest to speak at three screenings of the movie.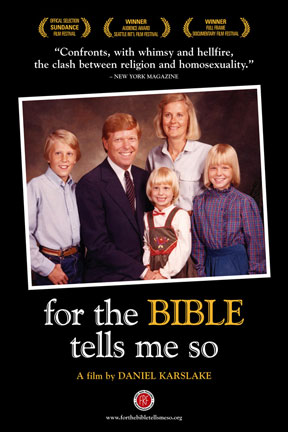 That the movie, and specifically Mary Lou and Bob's story, has saved lives is an understatment.  The life of Robynne Sapp, a resident of Blaine, WA,  is one of those.
Robynne was contemplating suicde at a pirvotal point in her life. "I decided I would research everything I could about being gay and Christian.  Eighteen years in the closet had left me anxious, paranoid, and weary.  I decided I would commit suicide if I could not reconcile my faith with my sexual orientation at the end of my searching for truth."

Mary Lou and Bob Wallner, who lost their lesbian daughter to suicide, were ironically two of the people whose paths crossed with Robynne's. "If it were not for meeting Mary Lou and Bob, along with Rev. Bernie Turner of Oregon, I might be one of those suicide statistics."
The movie asks some key questions:
Can the love between two people ever be an abomination? Is the chasm separating gays and lesbians and Christianity too wide to cross?  Is the Bible an excuse to hate?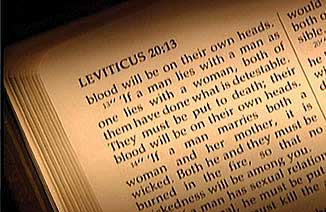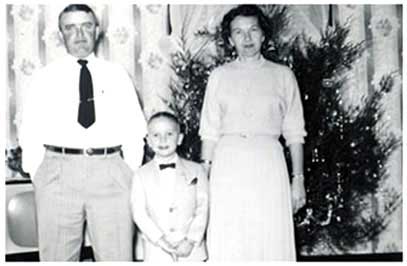 On the website of for the BIBLE tells me so, it says,

"Through the experiences of five very normal, very Christian, very American families -- including those of former House Majority Leader Richard Gephardt and Episcopal Bishop Gene Robinson -- we discover how insightful people of faith handle the realization of having a gay child. Informed by such respected voices as Bishop Desmond Tutu, Harvard's Peter Gomes, Orthodox Rabbi Steve Greenberg and Reverend Jimmy Creech, FOR THE BIBLE TELLS ME SO offers healing, clarity and understanding to anyone caught in the crosshairs of scripture and sexual identity." 
Robynne met Mary Lou and Bob at a gay Christian conference, Evangelicals Concerned. She later accepted their invitation to live witih them for six weeks.  Why?  To better understand how to live her truth...that of being an honest person, learning to integrate her sexual orientation into the fabric of her everyday life.  No more deception.  No more making up stories. Robynne returned home from that six week period and finally shared her truth with her entire family, most of whom live in Whatcom County in WA.
Mary Lou's story is chronicled in her book, The Slow Miracle of Transformation.  They began that journey when they sought to reconcile the teachings of their church with the death of their daughter.  Mary Lou read Rev. Dr. Mel White's book, Stranger at the Gate...To be Gay And Christian in America.  That led Bob and her to attend the initial Soulforce gathering in Lynchburg, VA in 1999 to confront the spiritual violence of the since deceased Rev. Jerry Falwell. 

Mary Lou and Bob met Dotti Berry at that event.  They later introduced Dotti and Robynne to one another in 2001.  Dotti and Robynne have now been married to one another three times, and yet still have no legal rights that create total equality in the state of WA, or in the United States.

Mary Lou, Bob and Dotti celebrate ten years of friendship with their upcoming speaking engagements and screening of for the Bible tells me so at Garden Street United Methodist Church in Bellingham, WA (August 3-7 p.m.), Rainbow Community Churcin Vancouver, BC,  Vancouver, BC (August 4-6:30 p.m.), and Seattle First Baptist Church in Seattle, WA (August 15-7 p.m.).  (Location/time accessed through links). The four, Mary Lou, Bob, Dotti & Robynne, will speak and answer questions at the end of each screening of the movie.
Robynne says, "It would mean the world to me if my family attends the screening."  It would be the first time that her Mom and Dad (from Bellingham) have heard her speak.  "My mom has had the most difficult time coming to terms with who I am. The teachings of the church have directly impacted her acceptance of me. I continue to share my life with my family because I now see myself as a gift to be shared, not a problem to be solved." 
Many with conservative or evangelical religous backgrounds have had difficulty with accepting their gay relatives.  What they have been taught clashes with the people they know.  for the Bible tells me so gives people in the Pacific Northwest the opportunity to see the movie and ask their questions.  Not one will be left unanswered.
Dotti and Robynne embarked on a year long journey, Gay Into Straight America, in 2005/06. Their journey was inspired by their non-violent work with Soulforce and by the journey of Rev. Lars Clausen's Straight Into Gay America. Their intention was to engage hearts and minds, create authentic connections, and transcend differences that separate us.  Their book, Live YOUR Truth...Two Women & A Poodle Unlock The Secret will be released this fall. They speak throughout North America and will begin a monthly year-long series of online webinars, Live YOUR Truth, in July.
Dotti Berry says, "We held up a hundred dollar bill each time we spoke on our year-long journey, saying 'We will give this to anyone who asks a question we refuse to answer.' We still have that hundred dollar bill."
"The death of Anna will always be a tragedy. That will never change.  What has changed is Mary Lou and Bob Wallner.  They speak through their organization, Teach Ministries...To Teach About the Consequences of Homophobia...and are making a difference and saving lives.  I should know.  They saved mine," says Robynne. "And I will be forever grateful to them.  My hope is that my family will attend and personally thank them."